Friday Eucharistic Adoration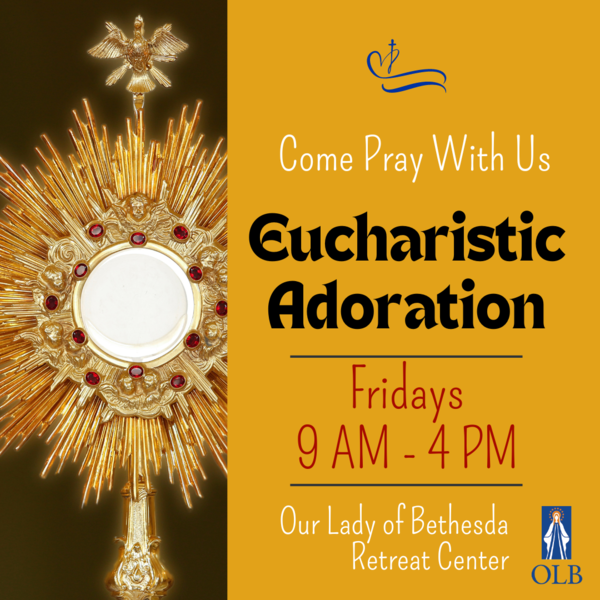 Experience the Real Presence of Jesus!
Fridays,  

9 AM - 4 PM

*
The Most Blessed Sacrament will be exposed upon the altar at Our Lady of Bethesda Retreat Center each Friday from 9:00 am to 4:00 pm. All are welcome to come spend some time in prayer with Jesus. 
Exposition will begin at 9:00 am. Mass will be celebrated at noon, then Adoration will continue after Mass until 4:00 pm. Benediction will start at 4:00 pm.
Help us make sure that Our Lord is never alone.
If you are willing to commit to an hour each week to adoring Jesus in the Blessed Sacrament, please consider signing up to do so. Many rich blessings are bestowed on those who regularly adore Jesus, truly present in the Blessed Sacrament.
You are invited to select a time you can commit to, for a full hour of Adoration*. We would like to have a total of 3-4 people committed to each hour. You may select more than one day or time, but please notify the Retreat Center if you are unable to fulfill this obligation.
*PLEASE NOTE: 
The Eucharist will be reposed for our Friday Mass, which is celebrated at noon. All are invited. 
Possible Schedule Changes:

On the occasions when OLB is hosting an outside group for a retreat, the schedule for Adoration may change. For those and any other schedule conflicts, please consult the calendar.

If you have signed up for a timeslot and are unable to fulfill the obligation, notify the Retreat Center ASAP. (301-365-0612)
There will not be adoration on Good Friday.
Help Us Launch Perpetual Adoration
Will you help us expand the hours of Eucharistic Adoration at OLB?
With the goal of establishing Perpetual Adoration at Our Lady of Bethesda, we invite you to consider joining our Adoration Team to help us expand the hours of Eucharistic Adoration at OLB.
If you are available to be an adorer Tuesdays-Thursdays, please contact Tara Boogaerts:
Call: 301-365-0612 or send us an email.  
---
Mass Cards
Give the Gift of The Mass
The Mass is simply the highest form of prayer.  A single Holy Mass will be offered for your intentions or the intentions of your loved ones, living or deceased. To request your Mass card, please complete the form below.
Your donation helps to support the Legionaries of Christ who serve in the Washington DC area.
Send Us Your Prayer Intentions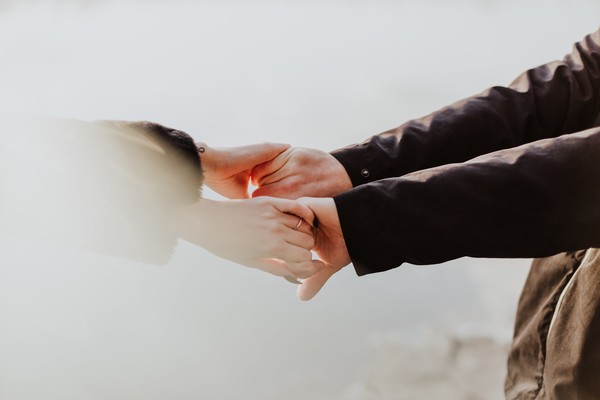 If you would like our priests and staff to include you on our prayer list, please use the form below to submit your prayer intention. Your intention will be included in an upcoming Mass at Our Lady of Bethesda Retreat Center.