Meet Our President, Fr. Daniel Pajerski, LC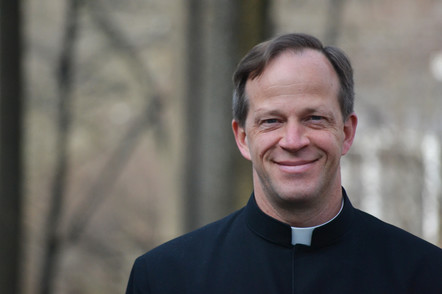 A native of Raleigh, NC, Fr Daniel felt the call to become a priest early in high school but only decided to pursue the path while in college.  After graduating from NC State University with a degree in Chemical Engineering, in June of 1994 he entered the Legionaries of Christ seminary in Cheshire, CT.  His formation took him to Connecticut, New York, Rome, São Paulo, Brazil, Dallas, and then back to Rome where he was ordained a priest on November 25, 2004. 

In the summer of 2005, he was assigned to work at Everest Collegiate High School and Academy in Clarkston, MI where he oversaw the faith formation programs for the students, faculty, and parents.  God blessed him with over thirteen years of service there striving to help students and families to get to know Jesus Christ and their Catholic faith better. 

In his free time, Fr Daniel keeps in shape mainly through running and is a 7-time marathoner, including two Boston marathons.
Katie Lundstrom
Executive Director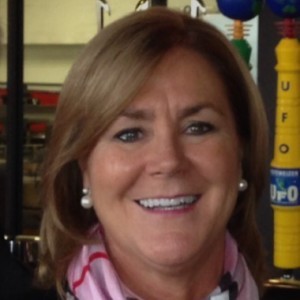 Patty Hodgson
Operations Director

Fr. Peter Hopkins, LC
Program Director
Chaplain
Retreat Director


Jane Newstedt
Marketing Director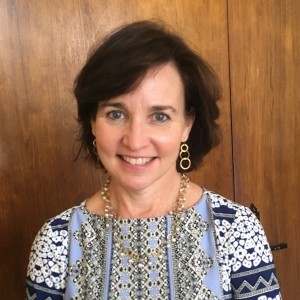 Betsy Ring
Program Assistant


Angela Draley
Program Assistant
Meet Our Retreat Directors
Fr. Peter Hopkins, LC
Fr. Peter Hopkins, LC was born in Syracuse, New York. He studied Liberal Arts at Thomas Aquinas College in California before entering the Legionaries of Christ in 1977. He completed his philosophical and theological studies in Rome at the Pontifical Gregorian University and the University of St. Thomas Aquinas. He has worked in Ireland and Mexico in the Catholic formation of youth and family. He was the founder and director of the Our Lady of Mt. Kisco Retreat & Family Center in New York. Fr. Peter is currently the Program Director at Our Lady of Bethesda. He was ordained by the Saint John Paul II along with his two younger brothers in St. Peter's Basilica in 1991. He also has a sister who is a Nashville Dominican.





Fr. Stephen Ellis, LC
Assistant Chaplain, Women's Section, and Consecrated Women's Community; Formation and Retreat Team, Our Lady of Bethesda Retreat Center



Glory Darbellay, CRC
Glory Darbellay is originally from Saskatchewan, Canada, and has been consecrated to Our Lord for 22 years. She has a bachelor's degree in Pastoral Studies and a master's degree in Religious Sciences.
Her ministries have included youth ministry, adult pastoral ministry, national director for RC Mission Corps, and council member for the women of Regnum Christi in North America. Currently, she is director of campus ministry at Divine Mercy University and supports the RC women's section as a speaker and spiritual director.



Mary Smith, CRC
Mary Smith grew up in Southern California and is one of 9 children. After attending San Diego State University, where she studied nursing, she began to experience a tug on her heart to give her life for others. She responded to this call from God and has been consecrated in Regnum Christi since 1994.
Her missionary vocation in Regnum Christi has included working in Hungary, Slovakia, Austria, Italy, and back home in the United States. She is currently serving as the director of her consecrated community and dedicates much of her time to women's ministry.